Visual Calendar
See your schedule at a glance, with drag & drop editing
Manage your schedule visually
Add posting times with a click, or simply drag & drop to edit your existing timeslots.
Get started with minimum effort
When you sign up, we'll analyse your social profiles and re-create your posting schedule for you. All you have to do is choose your categories, and you're done!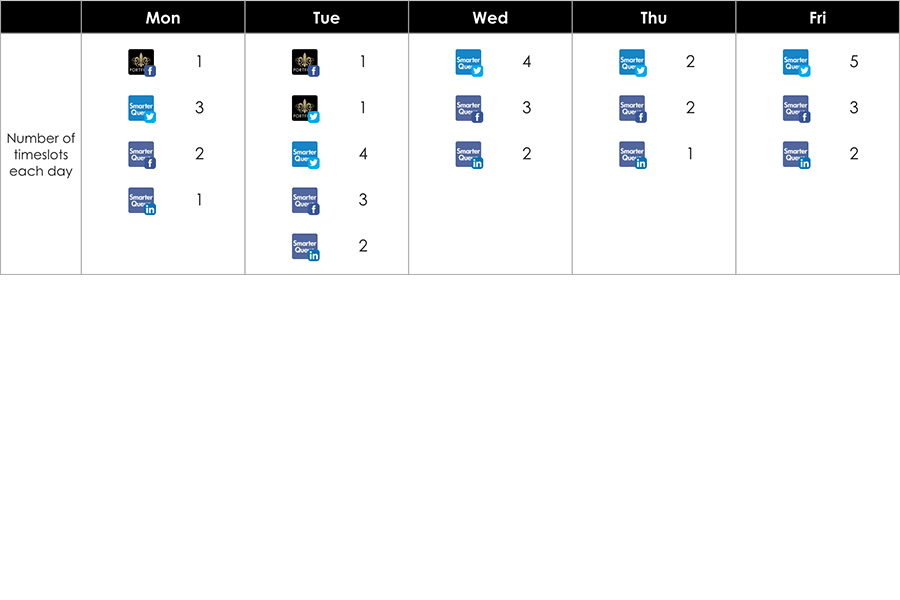 Vital stats where you need them
We also show you a summary of how many posts you've scheduled for each day, as well as the posting ratio for your content types.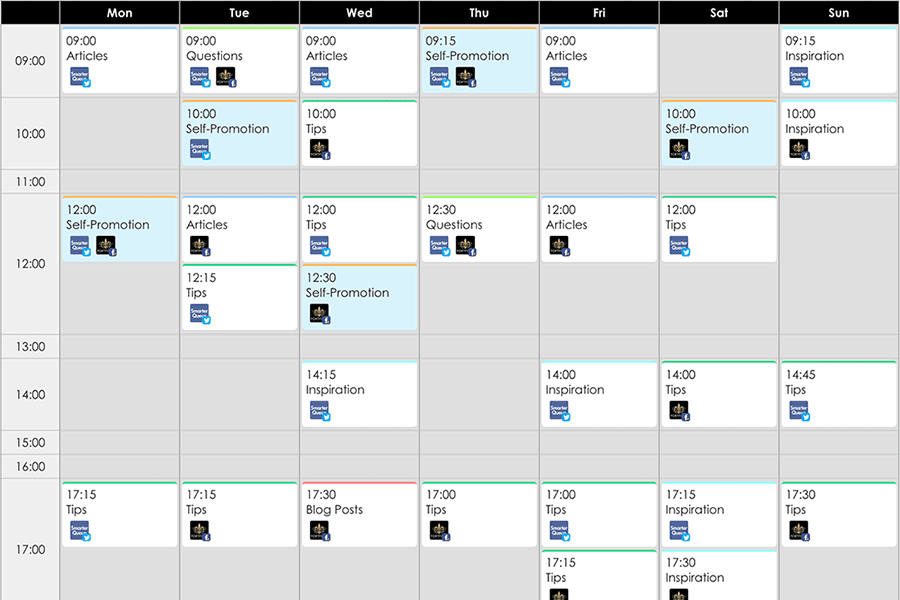 Everything at a glance
With colour-coded categories, you can see at a glance what type of content is going to be posted, and when.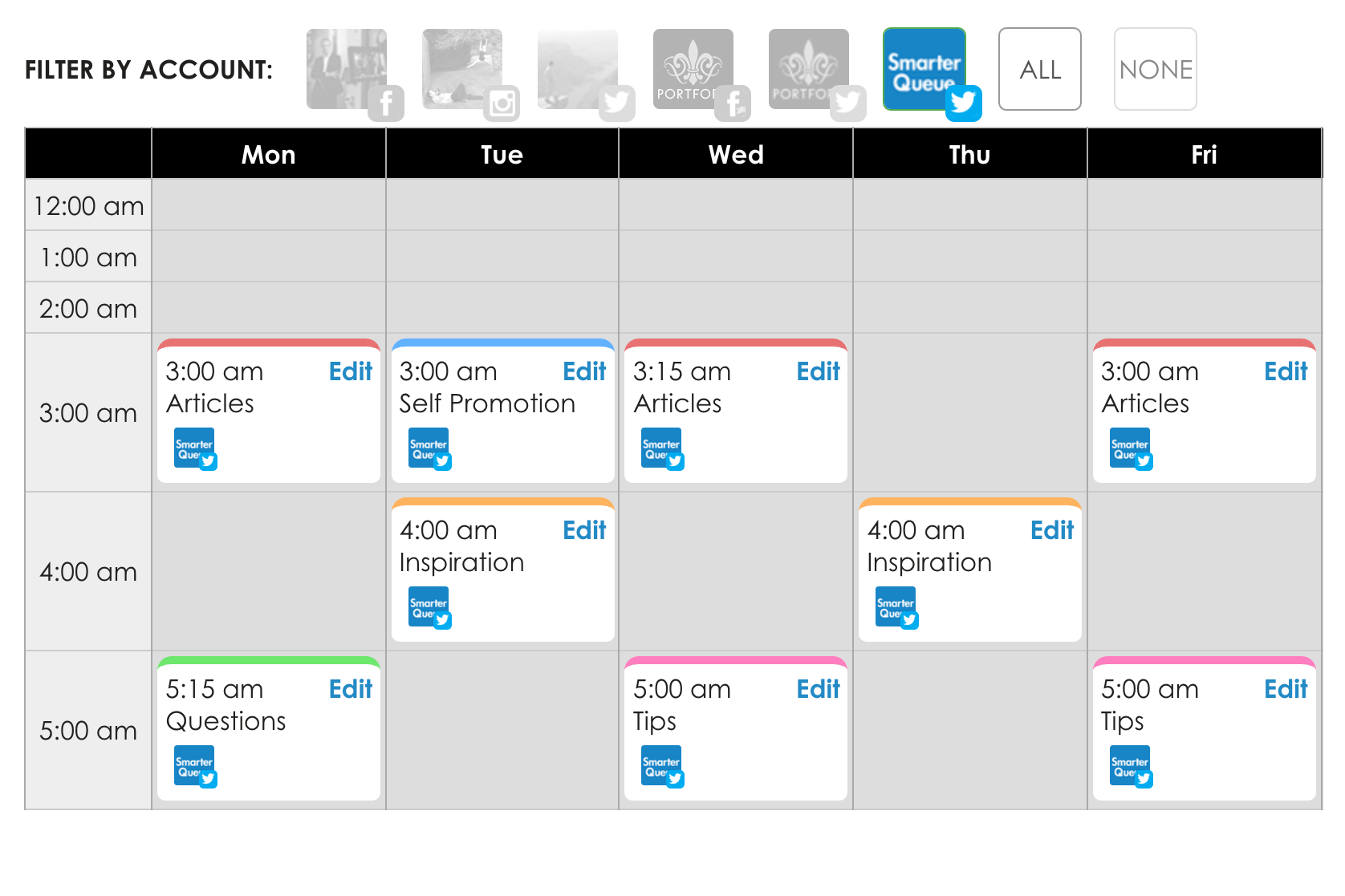 Cut down on the noise
If you manage lots of social profiles, you can filter your schedule to view just a single profile or category.