Schedule
Content Planning, Made Simple
Manage all your social accounts in one place. No more clunky spreadsheets: just set up a Posting Plan for your content Categories and let SmarterQueue publish posts according to your rules.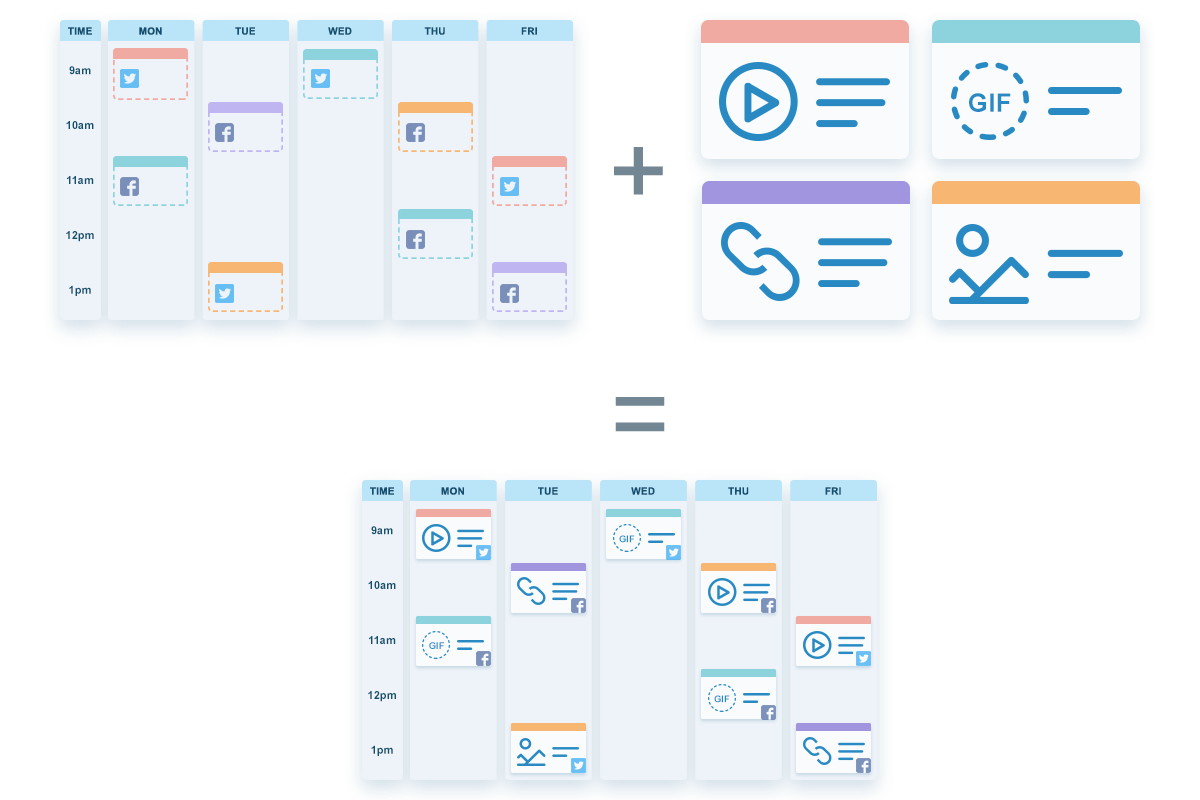 No More Manual Scheduling
Simply drag-and-drop to create your Posting Plan; choose weekly Timeslots for each of your Categories to give you the ideal content balance across the week. Fill up your Queue with categorised posts and SmarterQueue will automatically post them at the right time – saving you hours of planning each week.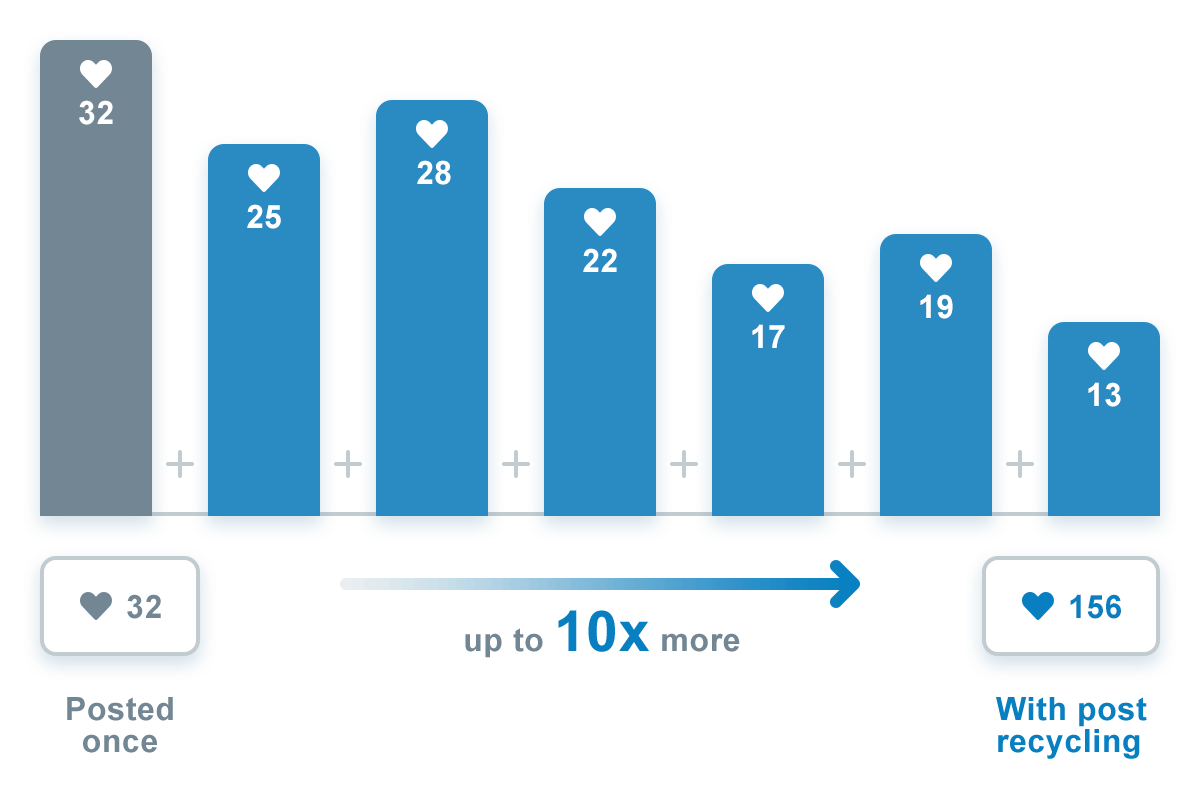 Boost Your Engagement With Evergreen Post Recycling
The average post only reaches a fraction of your audience. Set your posts to recycle and they'll rejoin your Queue to be published again as many times as you like – increasing your reach each time.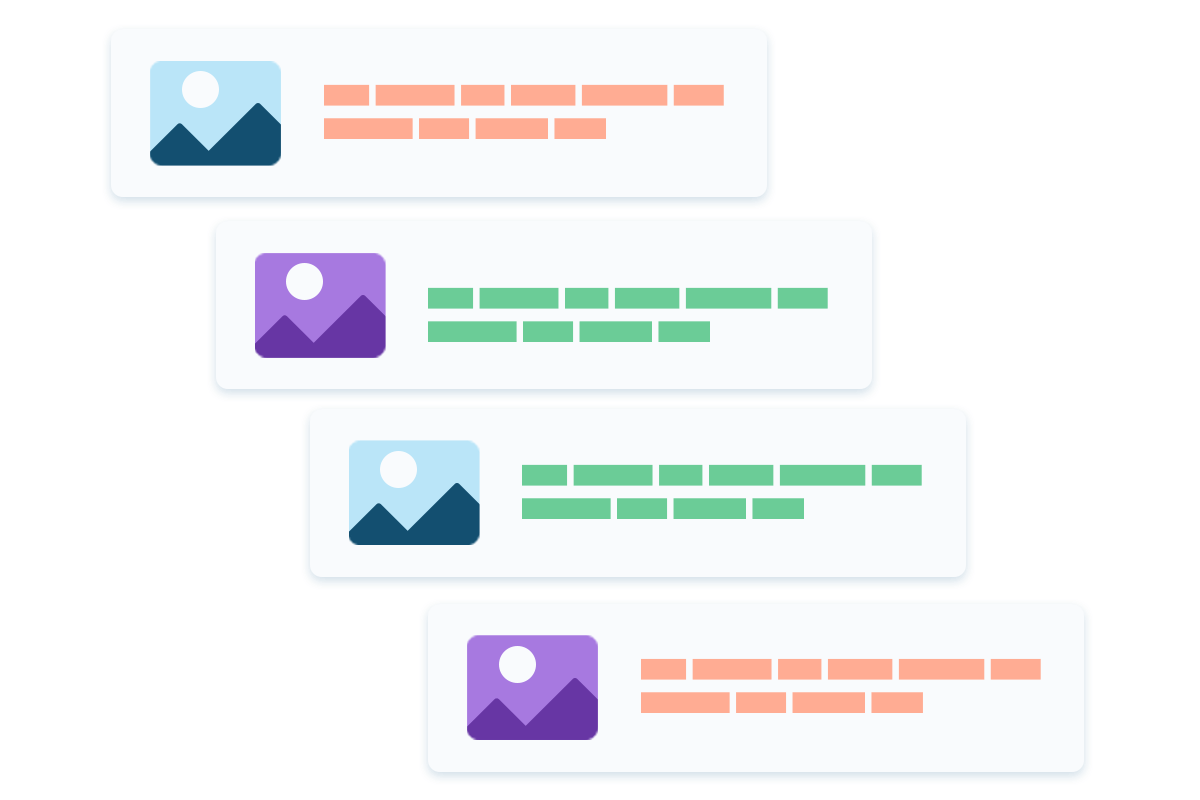 Create Variations of Your Evergreen Posts
Keep your audience interested with fresh content. Create as many text and media variations of an Evergreen post as you want, and a different combination will be published each time your post is recycled. This is also the easiest way to A/B test your content.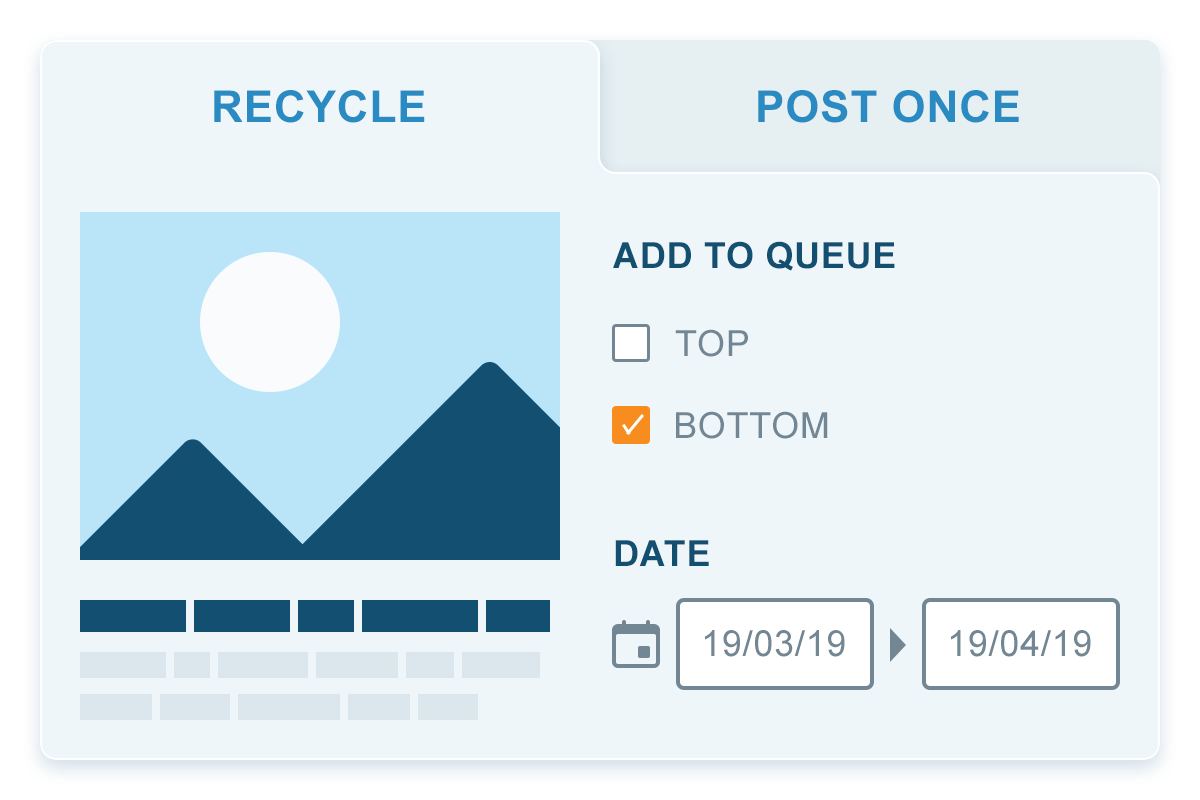 Smart Automation: You're in Charge
The Marketing Calendar is flexible: you always have the power to pause your whole Queue or certain Categories. Define how many times times to recycle an Evergreen post, or set seasonal or time-sensitive content to expire on a certain date. SmarterQueue is the perfect – and affordable – VA: it does things exactly how you would.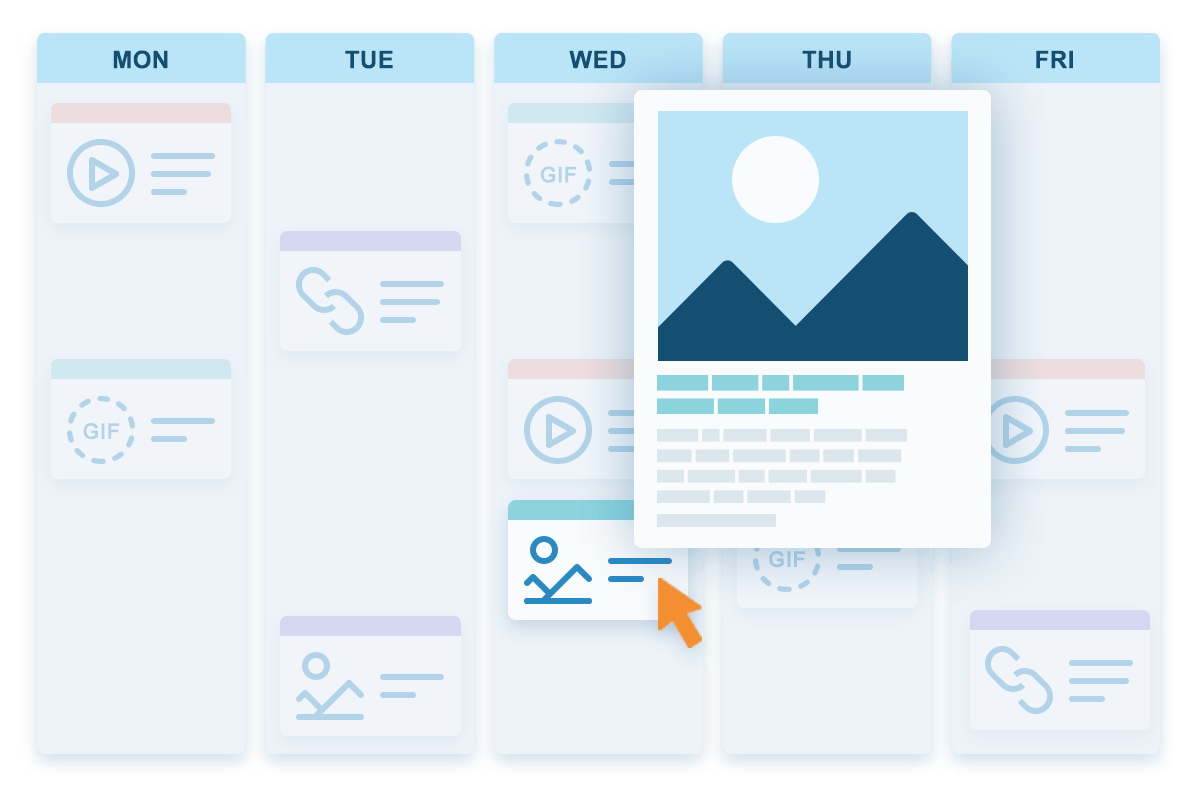 A Comprehensive, Visual Overview
Easily preview content across all your social profiles in one unified calendar. See what will be published and when, and rearrange content with an intuitive, drag-and-drop interface. Use our Visual Instagram Planner to plan, preview, and re-arrange your grid.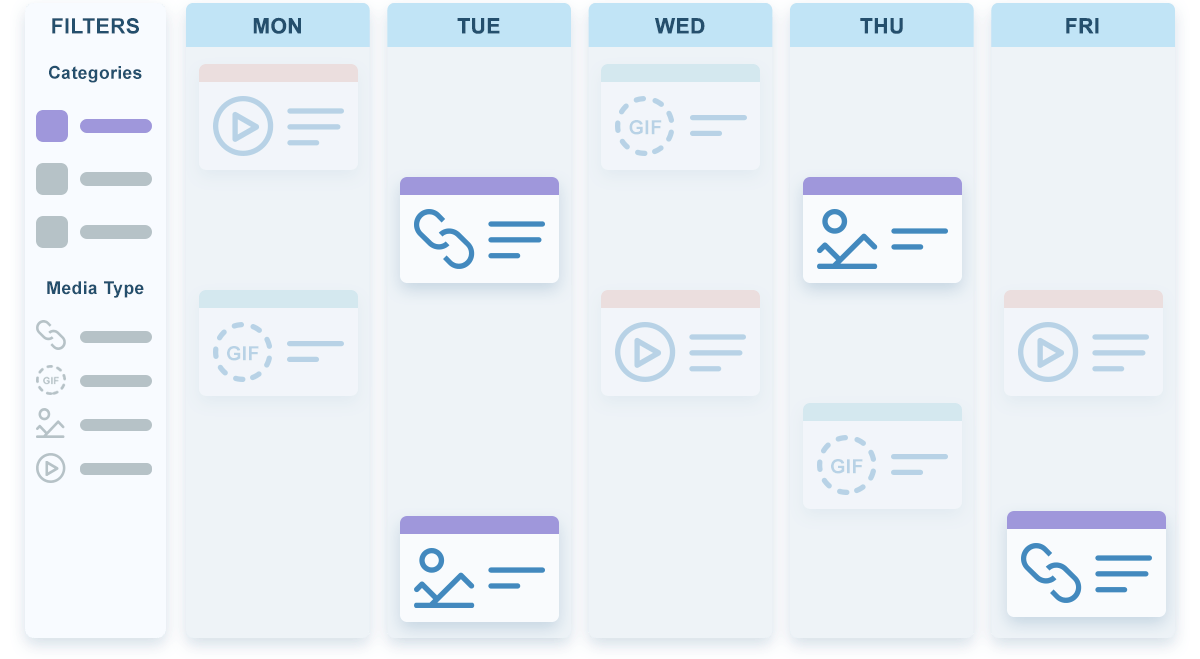 Filter Your Calendar To Find Content, Fast
Filter your Calendar by Category, social profile, content type or Evergreen recycling to simplify your view. Or, search by keyword to instantly access specific posts.
Get hours of your life back with Smart Automation