Curate
Find Quality Content to Share, Fast
Save time on curation: advanced search and filtering helps you discover and share the most engaging content in seconds, all in one place.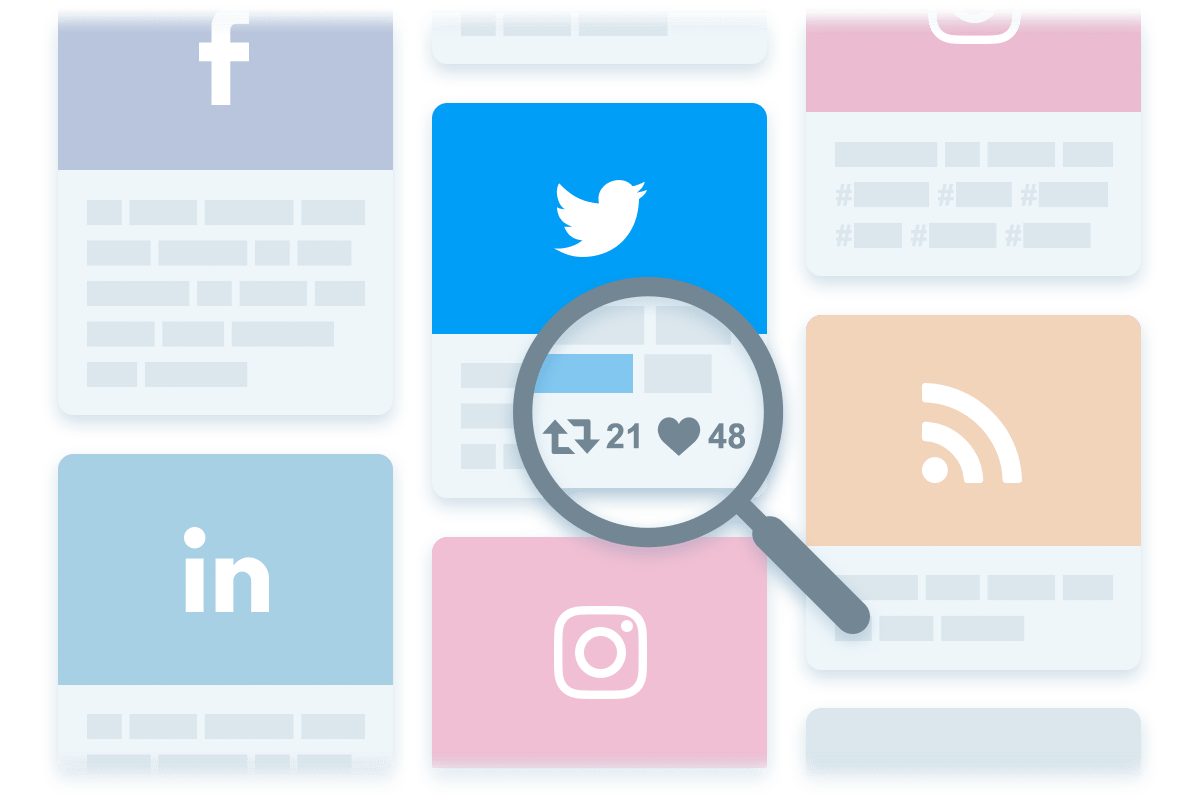 Search Multiple Sources in One Place
Quickly discover the most engaging posts from blogs and social media with SmarterQueue's visual curation tool and add them straight to your Queue. Use the Bookmarklet to add content direct from your browser.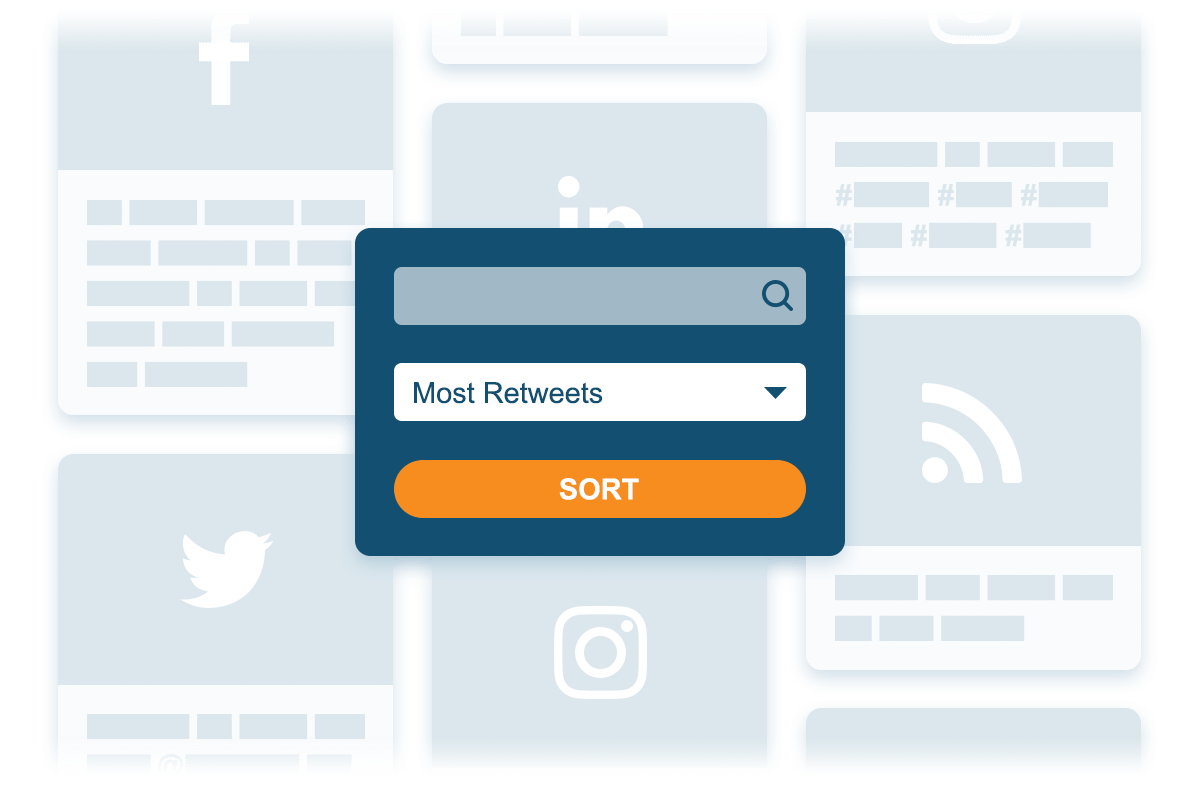 Find the Most Engaging Content
No need to sift through irrelevant or low-quality content.
Sort posts by engagement – Likes, Retweets or comments – to instantly uncover the proven, shareable content that'll inspire your audience.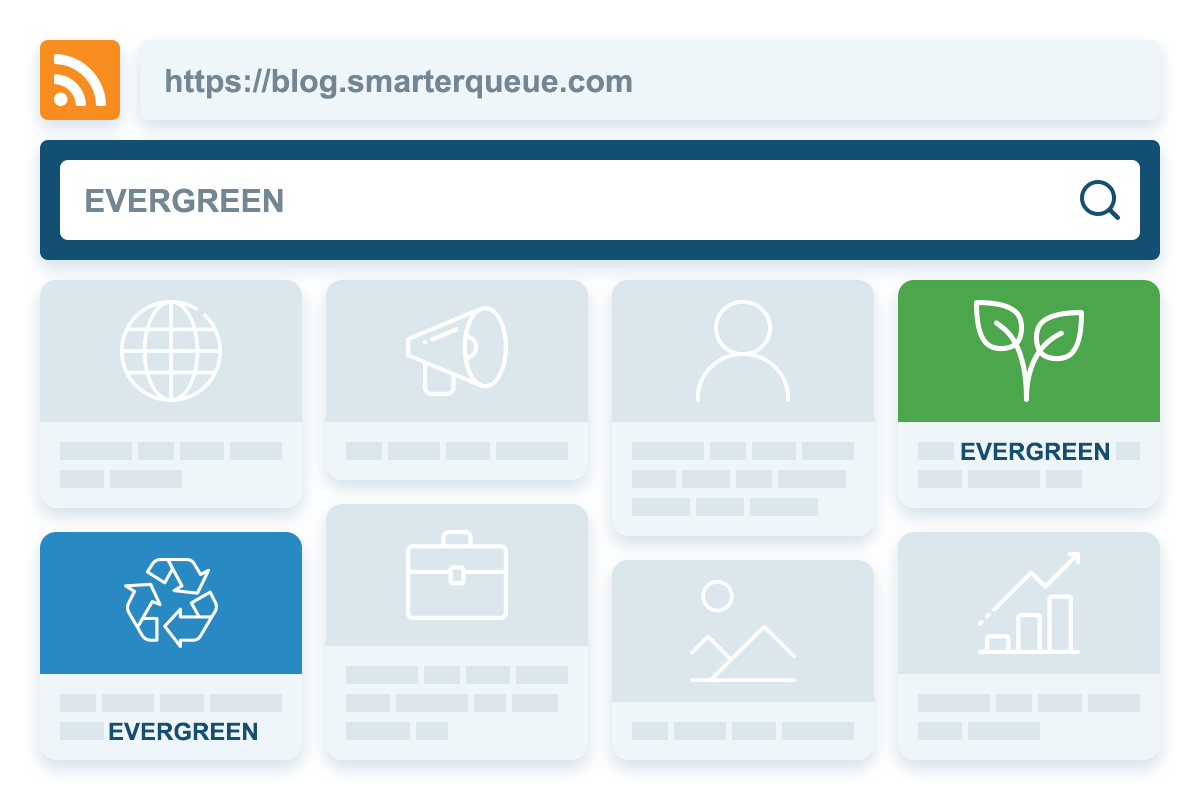 Search Within Your Favourite Sources
Import fresh content faster: it just takes one click when you bookmark your go-to social feeds and blogs. Simply search within your source, by mention, keyword or content type, to find exactly what you're looking for.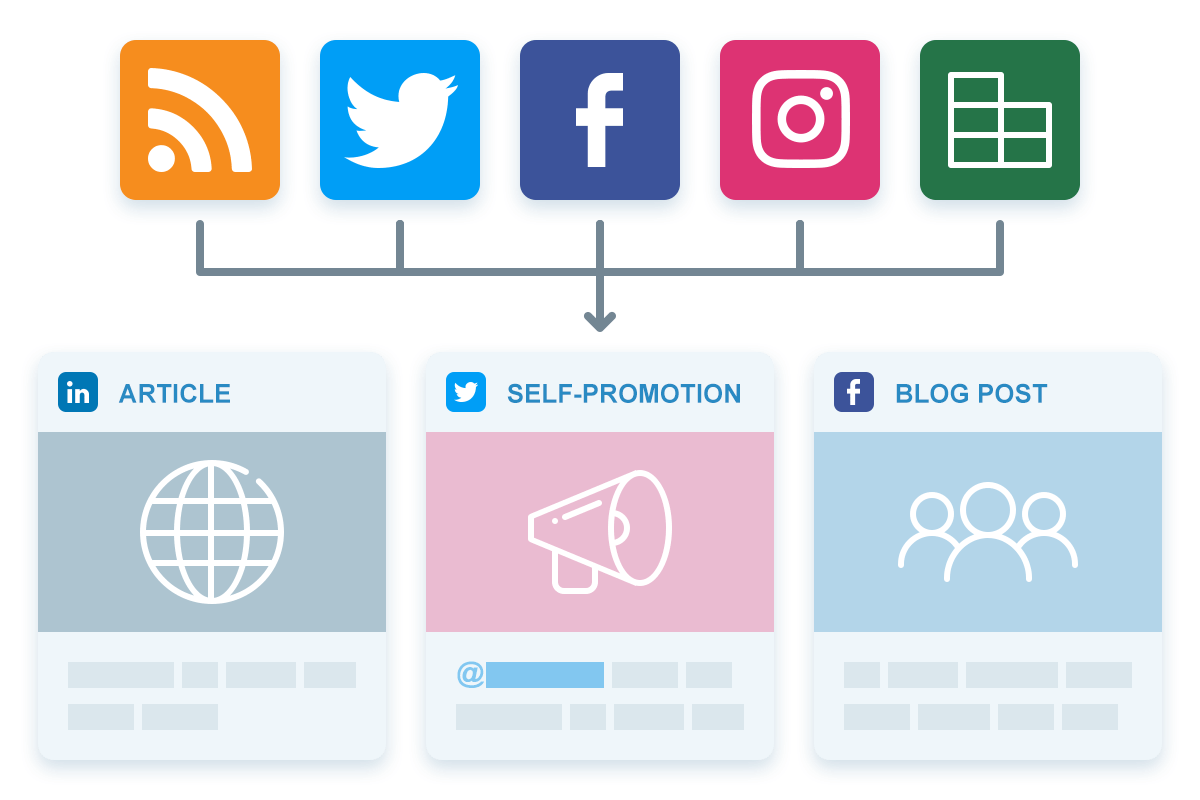 Bulk Import from Multiple Sources
Fill your Queue in seconds by adding posts in bulk from Facebook, Instagram, Twitter, RSS or CSV. Sort social posts by engagement first to prioritise the most compelling content. SmarterQueue will even add link tracking automatically.
Want to see more examples of the Curation features? Find out more
Get hours of your life back with Smart Automation