Analyse
Measure Success with In-Depth Analytics
Easily evaluate the performance of your content with Category-based reports that will help you prove the value of social campaigns to colleagues and clients.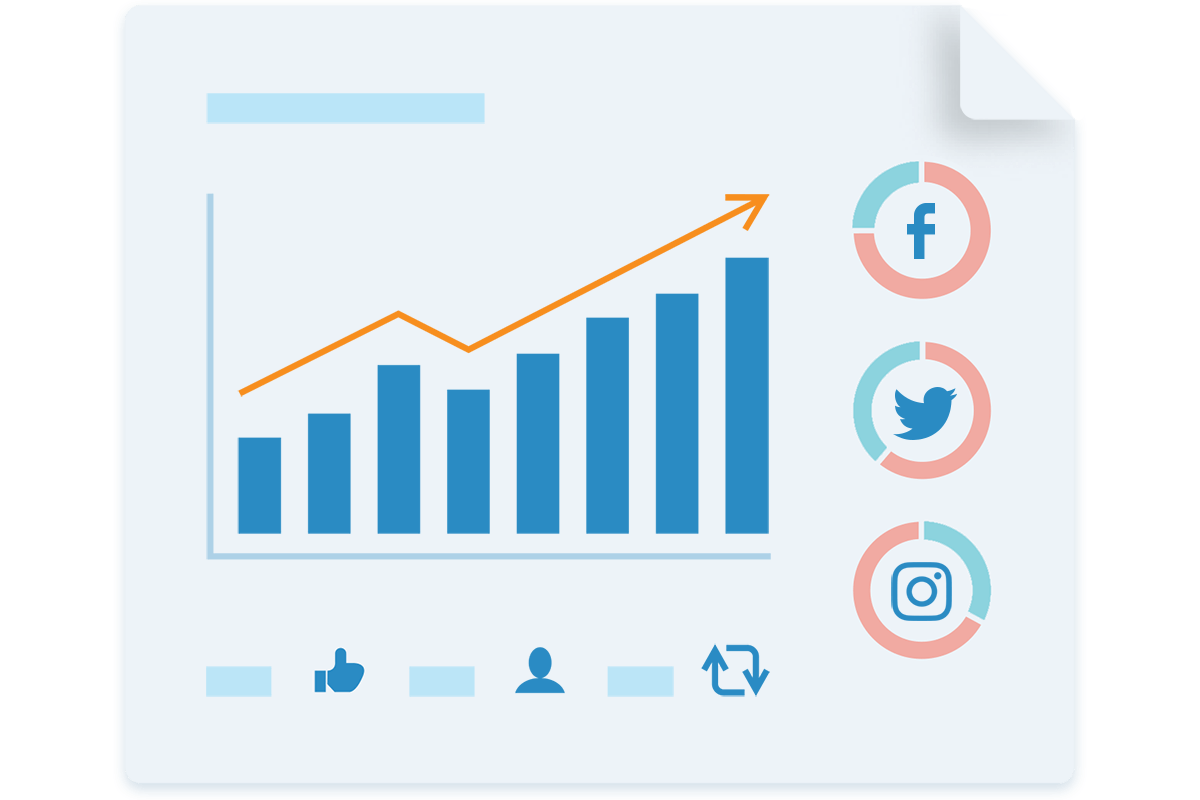 Actionable Analytics
Refine your social strategy and demonstrate value to colleagues or clients with robust visual reports, weekly summaries and competitor analysis. Evaluate all your social profiles in one place – even posts published outside SmarterQueue.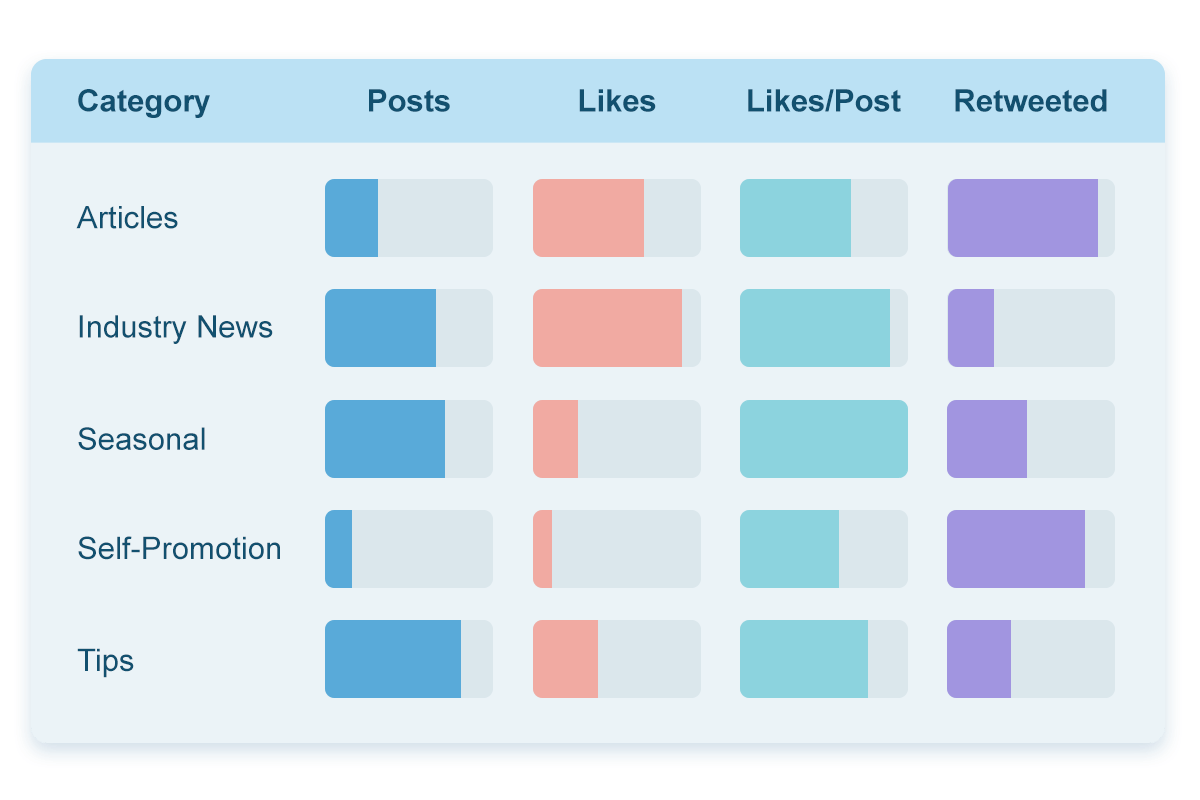 Compare Engagement by Category
Measuring engagement by Category lets you know what kind of content your audience really enjoys, so you can create more of it. You'll also learn what isn't working so well, so you can adjust your posts accordingly.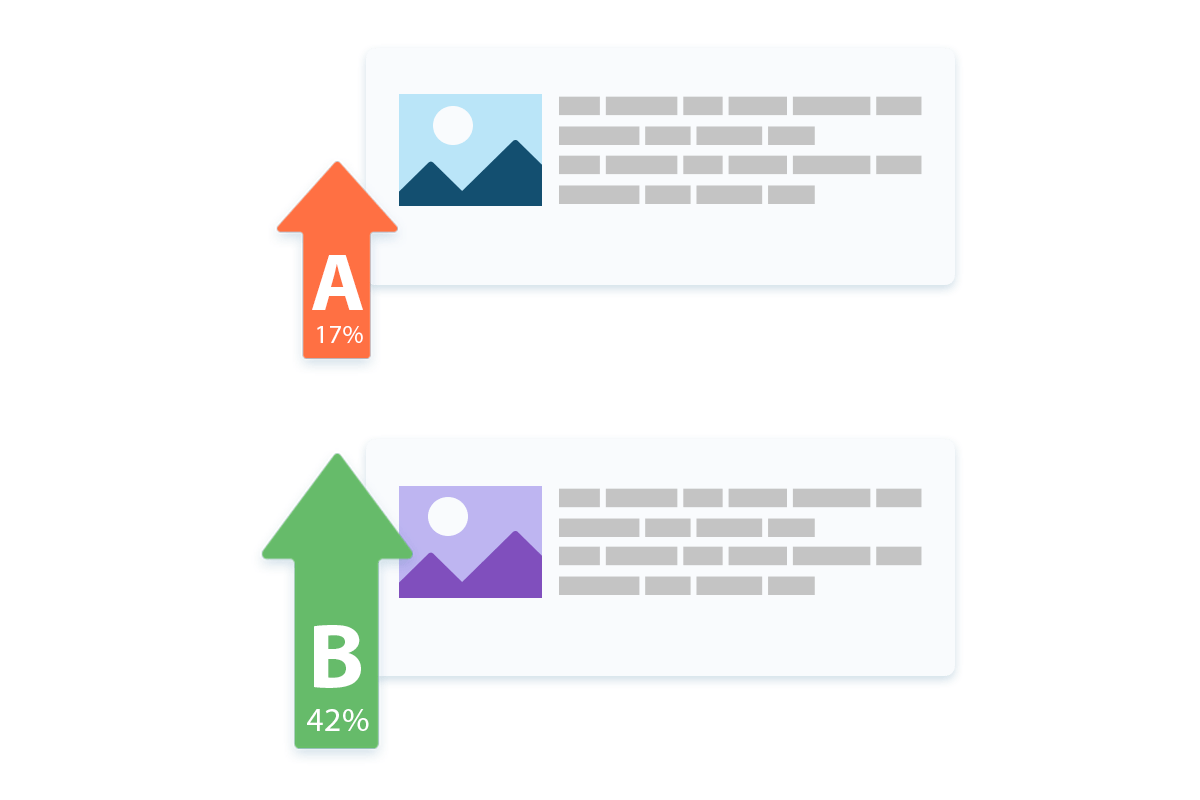 Optimise Your Content with A/B Tests
Take it a step further: Variations let you split-test different variables within your posts to determine what drives the most engagement or traffic to your site. Try out different copy, media, post length, or other variables, and compare the results over time.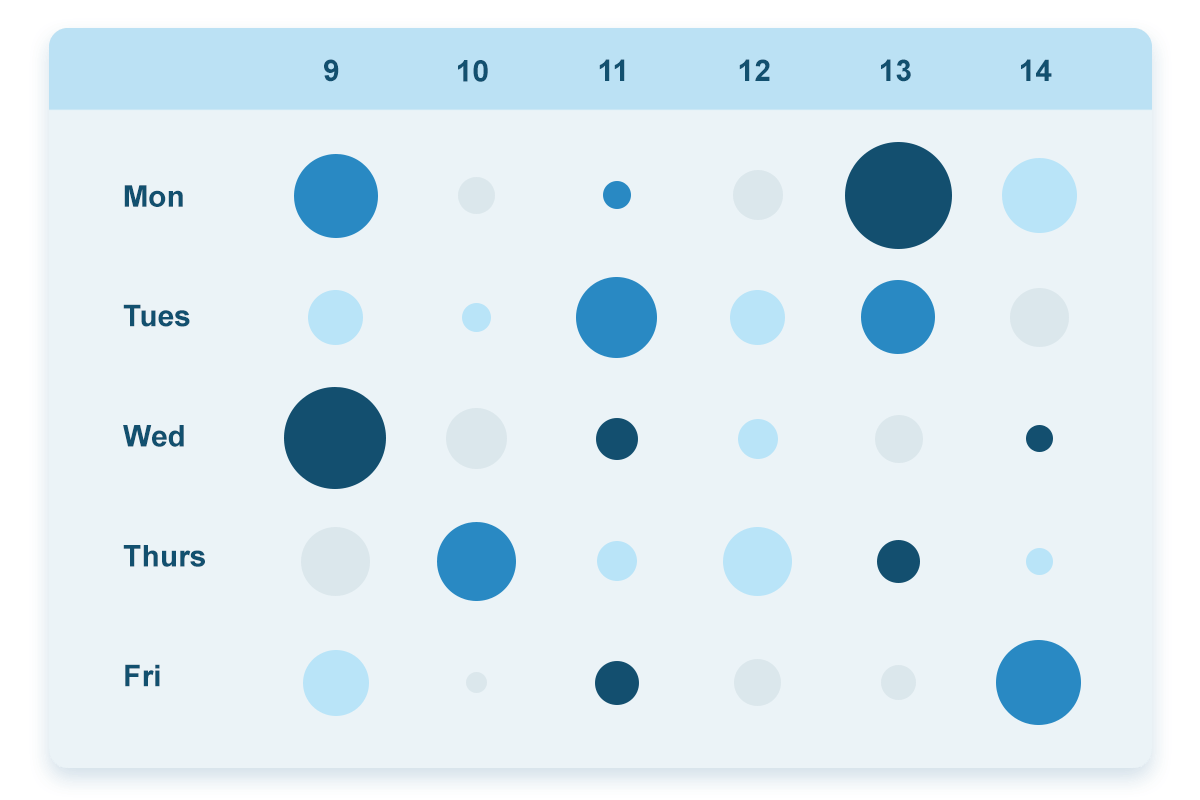 Discover the Best Times to Post
Find out when your content gets the highest engagement and when each Category is most successful. Forget generalisations: this is where you learn what really works for your unique audience.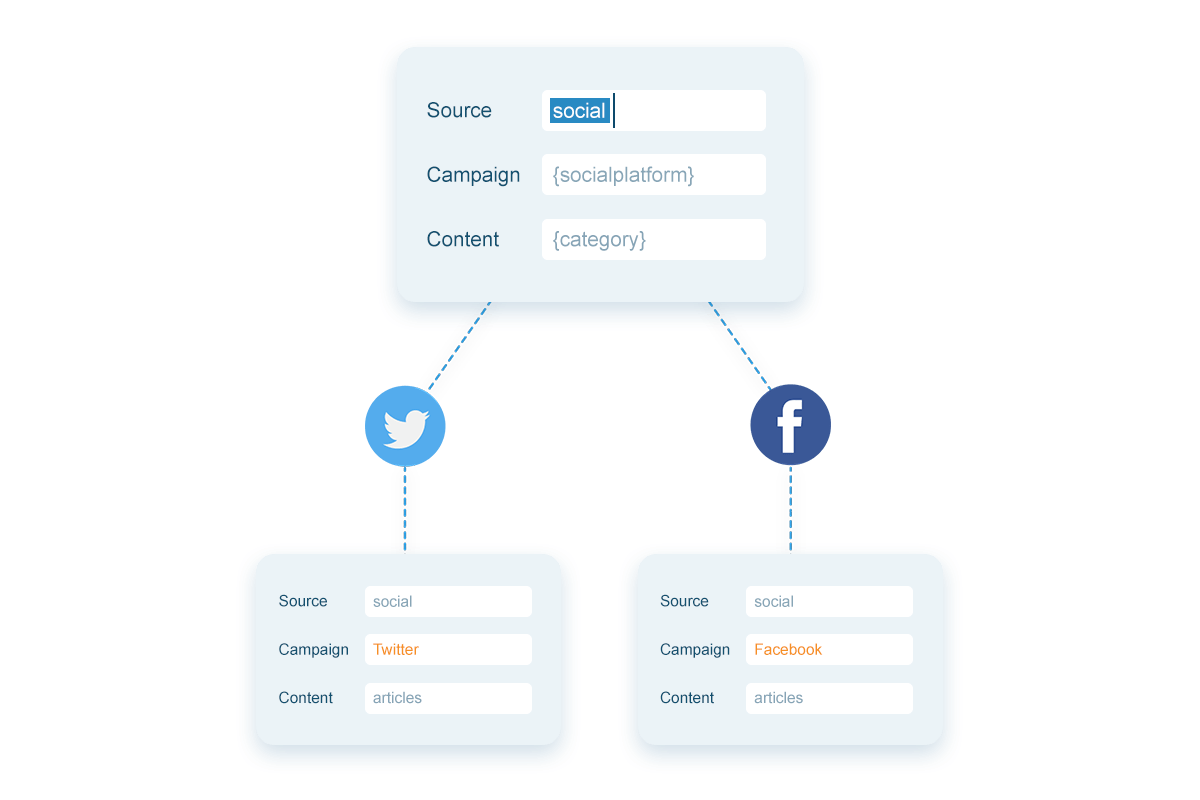 Join the Dots Between Social & Web Traffic
SmarterQueue makes it easy for you to measure how well your social posts convert to website traffic, with Google Analytics. You can automatically add customisable UTM parameters to your links, letting you track which website visitors came from which social posts.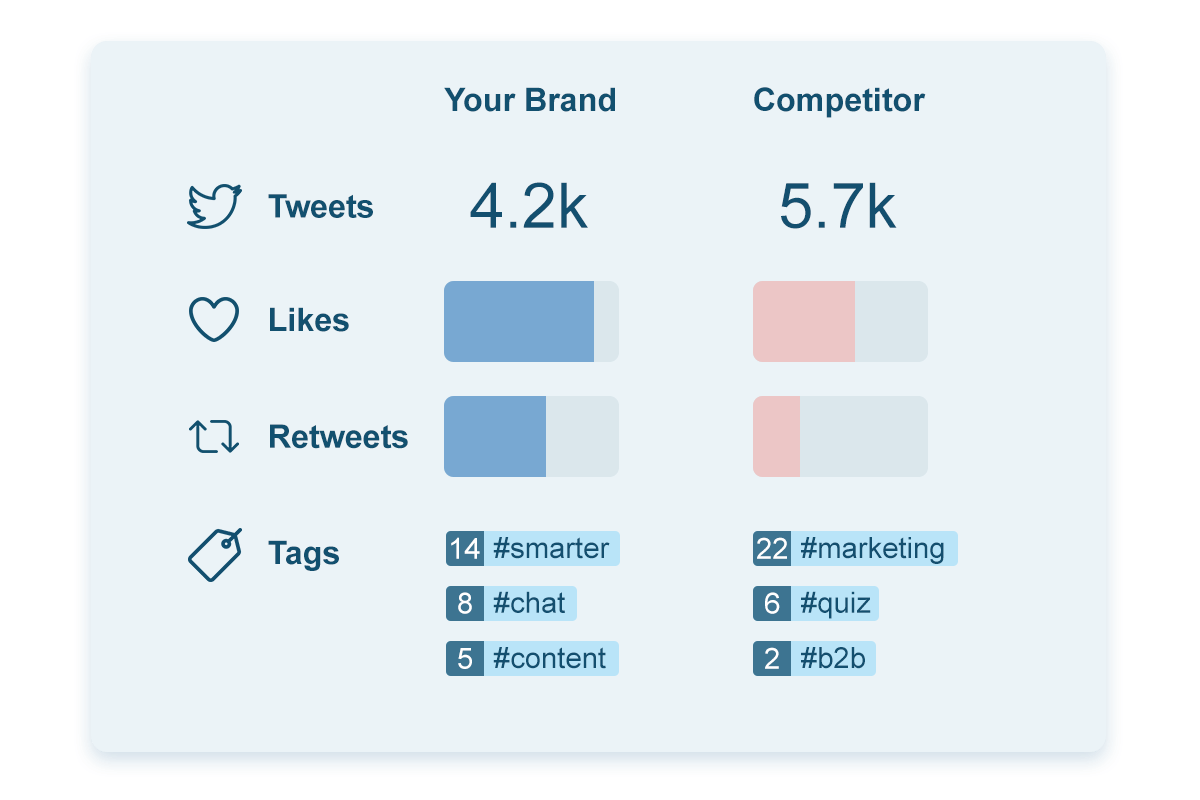 Learn from Your Competitors
Dig deep into your competitors' social strategies. Check out their best times to post, or get fresh content ideas. Discover their most successful hashtags, and which mentions get them the most engagement.
Want to see examples of the Analytics features? Find out more
Get hours of your life back with Smart Automation