Smarter social media scheduling
Is your social media


driving traffic?

getting noticed?

generating sales?

easy to manage?

engaging?
SmarterQueue is the smartest all-in-one social media management tool for savvy marketers, influencers, entrepreneurs, and businesses.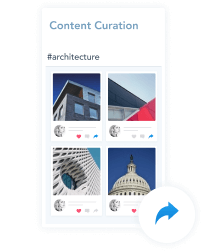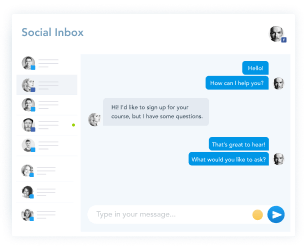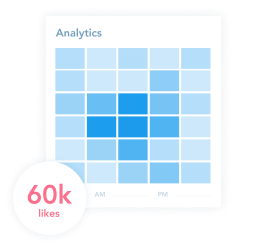 Trusted by 3,500+ brands and counting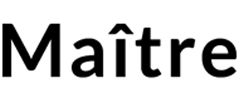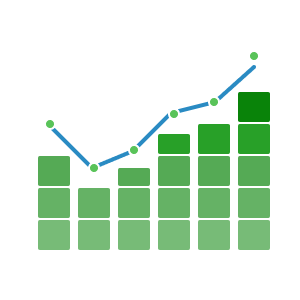 Boost traffic, leads,
and revenue by 10x
---
"SmarterQueue has helped me grow my pageviews to over 720,000 last year, and my email subscriber list and affiliate income by the thousands."
Chelsea Clarke, Her Paper Route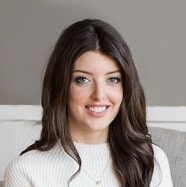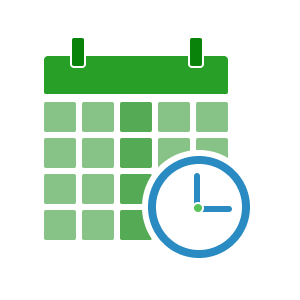 Save 8+ hours a week
---
"I run a content based business and the discovery of this tool has saved me hundreds of hours compared to my old social media workflow."
Kaitlyn Pierce, Social Strategist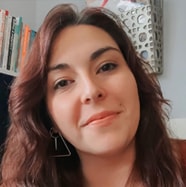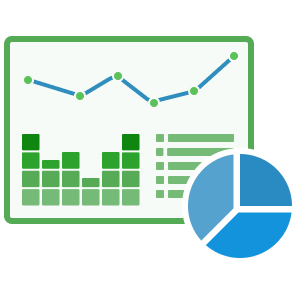 Easy to use
---
"I love how easy it is to begin, and love its flexibility. I'm a superfan, and that's saying something as I'm hard to impress when it comes to social media tools!"
Geriann Wiesbrook, Facebook Community Founder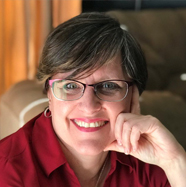 Discover how an award-winning
e-commerce
business
saves $55,000+ a year
by using SmarterQueue to automate social media management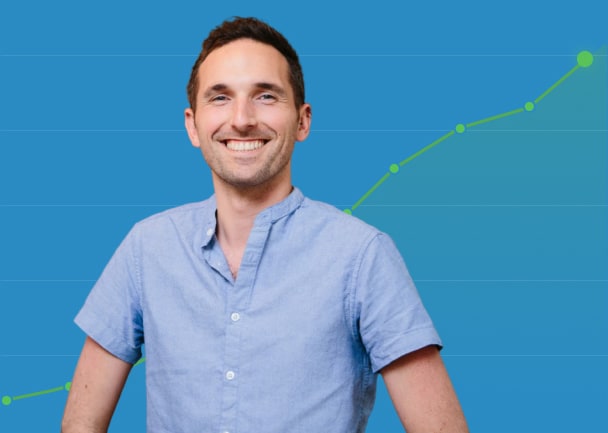 Features you'll fall in love with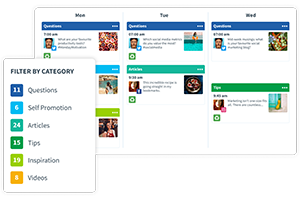 Content Categories
Say goodbye to manual scheduling
SmarterQueue takes the headache out of content scheduling. Each Category has its own separate Queue and Posting Plan, so you don't need to worry about timings. It's all automated.
"Before SmarterQueue, I had to keep a spreadsheet to stay on top of rotating my evergreen content without spamming my followers. It was very time consuming! I honestly had a ton of stress lifted of my shoulders when I found your tool." John Holland, Business Owner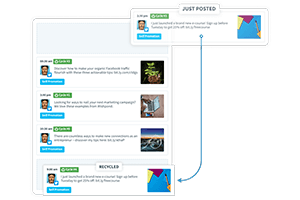 Evergreen Post Recycling
Boost reach and engagement with no extra effort
Set your posts to recycle and they'll rejoin your Queue to be published again as many times as you like – increasing your reach each cycle.
"Want to keep repurposing the same content without it looking like the same old thing each time? SmarterQueue is the answer. You can add different text variations to each image or post so it looks fresh each time!" Diana Kennedy, Blogger & Freelancer
AI Caption Writer
Create personalized content in seconds
Say goodbye to writer's block, and hello to amazing content tailored for your business. It's like having your own personal copywriter.
"The AI Caption Writer worked beautifully for my LinkedIn posts! Not only was the copy great, but the hashtags were spot on. Thank you!" Katrine Horn, Life Coach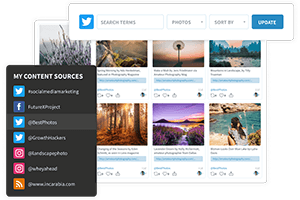 Content Curation
Never run out of content
Remove the guesswork – discover high quality content that's proven to get engagement and add it straight to your Queue.
"SmarterQueue's in-built content curation tools mean that It replaces Feedly, PostPlanner, Buffer, and Hootsuite." Audra Leigh, Digital & Social Specialist, Solar Gard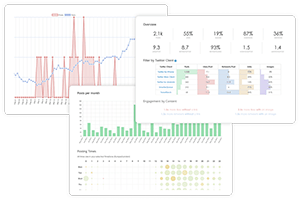 Powerful Analytics
Discover what content drives traffic, and what doesn't
SmarterQueue makes it easy for you to join the dots between social activity and business results, so you can make data-driven decisions, just like that.
"SmarterQueue has incredible analytics AND evergreen content recycling, making it one of the most powerful social media tools I've seen." Pete McPherson, Blogger & Entrepreneur, Do You Even Blog
SmarterQueue is bursting with awesome features...
Publishing

Evergreen Recycling

Set it and forget it: effortlessly boost engagement by 10x with powerful post recycling

Categories

Sort your posts into color-coded Categories, for easy scheduling and clear, insightful reporting

AI Caption Writer

NEW

Generate amazing new content in seconds, and bring new life to your best posts

Posting Plan

Take the chaos out of content planning with a fully-flexible, drag-and-drop weekly schedule

Tailored Posts

Customize your post content for each social profile, and tag other pages

Content Curation

Never run out of posts! Discover and share high-quality, engaging content from multiple sources

Media Library

All your brand assets are stored for future use in a searchable library

Image Search

Enhance your posts with beautiful, royalty-free imagery and GIFs from Unsplash, Pixabay, and Giphy

Canva

Create images with Canva, or edit your existing designs

Manage Multiple Profiles

View all your posts in one unified calendar, and use filters to make managing all your content a breeze

Bulk Import

Save time on scheduling: bulk-import content from a spreadsheet, social feed, or blog; all at the touch of a button

Auto-Import from RSS

Auto-publish the latest posts from your favorite blogs or RSS feeds, to your social channels

Bookmarklet

Share or schedule content as you browse the web

Snippets

Add frequently-used hashtags, captions, @mentions, and emojis to posts with one click

Text & Media Variations

Keep your social feeds looking fresh, and A/B test media and text options

First Comment

Auto-publish the first comment to Instagram Business profiles, LinkedIn, and Facebook pages

Link Tracking

Automatically add Google Analytics UTMs to your links, and shorten them with Bitly

Monitor & Engage

Monitoring

Search for relevant conversations about your brand and industry keywords

Engage

Join conversations and build valuable relationships. Re-share, like, and comment on posts.

Instagram

Direct Publishing

Auto-publish your image and video posts directly to your Instagram grid and Stories

Instagram Visual Planner

Create a flawless Instagram feed. Plan, preview, and rearrange your posts with drag-and-drop

Top Nine

Discover and share your top nine Instagram posts of the year. Drag-and-drop to rearrange, and cherry-pick your favorites

Analytics

Reports

Gain deep insights into your content performance with hashtag analysis, and comprehensive, powerful reports

Analyze a Profile

Optimize your social strategy by uncovering your competitors' secrets
Want a full list of SmarterQueue's features?
Here's what our customers say

SmarterQueue has saved me thousands of hours and made me thousands of dollars. It's brought astronomical amounts of traffic to my sales pages and affiliate products.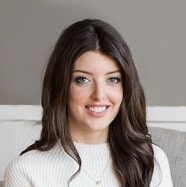 Chelsea Clarke
Entrepreneur & Affiliate Marketing Specialist

SmarterQueue is super easy to setup and use, and helps you ensure you're posting the best-performing content. It's way more powerful than Edgar, and it's almost worth switching for the analytics alone!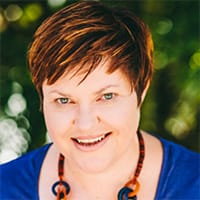 Donna Moritz
Top 10 Social Media Blogger

It's easy, visual, logical, and it works. Set up is a breeze and support are responsive. Social media has become so much easier as a result and way more effective.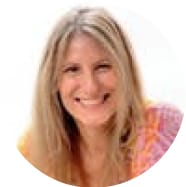 Elizabeth Harper
Entrepreneur

After comparing & contrasting 8+ social managers, SmarterQueue has consistently proven itself.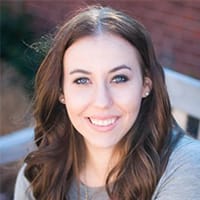 Amy Smith
Skill Space

I switched to SmarterQueue over a year ago and couldn't be without it now. It's saved me hours and hours in scheduling and it's so easy to make sure I get a good mix of content. It answers every single one of my needs.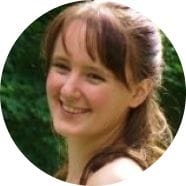 Rebecca Bond
Social Media Manager
We are top rated by
our customers
---
Our Customer Success team
answers in 24 hours or less,
usually within 6 hours.
🤓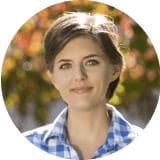 "Thank you for digging into my problem for a few weeks! Absolutely outstanding customer support. I was truly thrilled with how diligently your team solved my problem."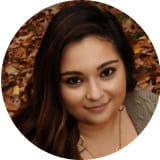 "I can't thank Michael enough for helping me out. He was extremely useful, cared enough to help in the search himself and responded very quickly. I appreciate everything he's done for me!"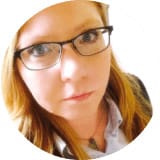 "Excellent service. I had a unique request and they immediately knew what the issue was, had no problem putting a solution in place and stayed in touch the whole time. Very impressed."
Our Customer Success Team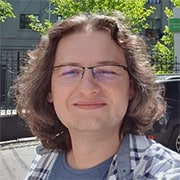 Vlad 🇷🇴
Bucharest, Romania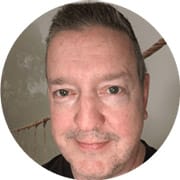 Richard 🇬🇧
Denia, Spain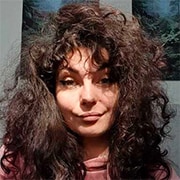 Kristina 🇷🇴
Bucharest, Romania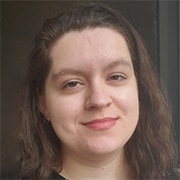 Brooke 🇺🇸
North Carolina, USA
FAQ
Getting Started7 Answers
What social networks are compatible with SmarterQueue?
Currently, you can post to Facebook pages and groups you manage; LinkedIn profiles and pages; Twitter profiles; Instagram profiles; Google Business pages; Pinterest profiles. We are currently beta-testing TikTok direct publishing.
Will people know I'm using SmarterQueue?
Nope! We don't add any branding to your posts. Admins of your Facebook page will see "SmarterQueue" (so you know how the post was published), but your fans won't see this.
Is there a limit on how many profiles I can connect?
You can connect up to 150 social profiles on our custom plan. Contact us if you have more profiles to add.
Can I try it out without actually posting anything?
Of course! You can try out all of SmarterQueue's features and functionalities while your Queue is paused, so nothing will be published. If you're not ready to put a post in the Queue, but you want to save it, you can store posts in Drafts.
I'm just starting out on social media. Is SmarterQueue complicated?
No! We have users with all experience levels. Our Help Center is stuffed full of guides to help you learn. You'll be a pro in no time.
Can I use SmarterQueue for one social network, with multiple profiles? E.g 4 Instagram accounts, no Facebook, Twitter or Pinterest pages?
Absolutely! We're flexible. For example, on the Business plan, you can connect 10 social profiles. This can be any combination of profile – e.g. 9 Instagram Profiles and 1 Facebook Page; or 3 Twitter Profiles, 1 Pinterest Profile, 1 Facebook Group, 1 Facebook Page and 4 Instagram Profiles. Mix and match as your heart desires!
Will SmarterQueue know when's the best time to post?
There are so many random variables involved in social media publishing, that it's impossible to predict your 'best times to post', especially with ever-changing algorithm updates and competitor posts. Any tool that tells you otherwise is exaggerating the truth. We can offer you a visual heatmap of your past posts so you can see which times get the most engagement, so you can create your Posting Plan accordingly.
Pricing3 Answers
What's your pricing?
SmarterQueue plans start from just $24.99/month when paid annually. Take a look at our pricing page to see what's included in each plan, or build the perfect custom plan for your needs, so you only pay for what you use!
* Prices for EU-based customers are subject to VAT. Prices are available in USD/GBP/EUR.
Do you offer a discount for charities/non-profits?
We sure do. Non-profits, charities, and education get 50% off. Contact us and we'll arrange the details.
Am I bound into a contract?
You can choose month-to-month billing, which gives you the peace of mind you're not tied in if things change, or you can choose to pre-pay for an annual plan, saving 15%.
Publishing10 Answers
How do I know what SmarterQueue is going to post and when?
Your Queue shows your upcoming posts: scheduled and Evergreen. As well as looking at your Queue chronologically, you can filter by social profile, Category, and content type.
Can I choose a time to post, rather than queue it?
Of course! You're always in control. Posts can be published immediately, scheduled for a specific date and time, added to the top or bottom of your Queue, or saved as a draft.
What Twitter features do you offer?
Twitter closed their free API in April 2023, but we still offer a large number of our customers the ability to publish Tweets. This is subject to availability, and Tweet volumes will be capped on a weekly basis. Analytics, Find Content, and Engage features are not currently available for Twitter. We hope to bring full Twitter functionality back as soon as they improve their API offerings.
Can I see previews of my posts before they go out?
Yes! SmarterQueue will show you an accurate preview of each post before it's published on each social network you've scheduled it for, even pulling in Twitter cards.
Where can I import content from?
SmarterQueue offers a whole host of ways for you to import content. You can post or queue content straight from the page you're reading with our Bookmarklet. You can bulk-import articles from the web via RSS, social media feeds, or from a CSV file. You can even import content from your own bookmarked Sources, your competitors' pages, or your own past posts.
Can I post videos through SmarterQueue?
Yes, you can post native videos to Facebook, Twitter, LinkedIn, and Instagram Business/Creator profiles. For Pinterest, you can publish a link to a video that we'll host for you. Instagram posts that cannot be published directly (e.g. for Personal Profiles) can be published via our mobile apps.
Will engagement be lower than if I post natively?
There is no evidence to suggest posting natively is better for engagement. SmarterQueue actually increases engagement by automatically recycling your posts, which no native publisher can do.
How do I post to Instagram?
You can direct-publish all types of post (Feed, Reel, Story) if you have Instagram Business or Creator Profile. For posts to Personal profiles, Instagram doesn't allow any apps to direct-publish, but you can use the SmarterQueue mobile app (iOS/Android) to make it easier to schedule and publish these posts.
Can I schedule Instagram Stories?
Yes - you can schedule Instagram Stories, and have them published directly if you have a Business profile (Creator profiles will be added when supported by Instagram); or else you can publish them via the SmarterQueue mobile apps (iOS & Android).
Do all my posts have to be the same across each social platform? Will they all be limited to the length of a tweet?
Not at all! With our Post Editor, you can either type a uniform post or customise your message for each platform. You can post your @mentions and #hashtags to Twitter and Instagram, but drop them for longer messages on LinkedIn, and add native Page tags for Facebook.
Can I have seasonal Categories that are only active at certain times of the year?
Yes! Seasonal Categories are Categories that will automatically activate and deactivate based on the dates you set. Ideal for time-bound campaigns, seasonal events, partnerships, promos or holidays.
Features5 Answers
What is Evergreen recycling? How does it work?
Evergreen content is anything which isn't time-specific, meaning you can post it again days or weeks later and still reap the benefits. Simple and mighty, SmarterQueue's Evergreen recycling lets you share, re-share and share again. With so much content published on social media, only a fraction of your followers see your organic posts before they're pushed out of the feed: Evergreen gets more mileage out of each update. After your post is published, it goes back to the bottom of the Queue to be published again, and again, and again. Alternatively, you can repeat posts at fixed intervals. This can continue forever, so your Queue never runs out. You can also set an expiry date or set a maximum number of times to recycle.
Will my Evergreen posts be recycled forever?
You're always in control: you can either set your Evergreen posts to recycle forever, set an expiry date, or a maximum number of times to post. You can also delete them, or remove them from the Queue. You can keep great posts for the future by saving them to drafts. Need to stop your posts? You can pause individual Categories, profiles, or your whole Queue.
What about Twitter's rules regarding duplication?
SmarterQueue is the best tool for recycling on Twitter. We have two features to help you maximise your reach and engagement, and stay fully Twitter compliant.

Variations lets you add different versions of your posts when you're scheduling them, to avoid Twitter penalisation and to keep your feeds fresh and enticing. Create as many text and/or media variations of an Evergreen post as you want, and a different combination will be published each time your post is recycled. Win win.

For any duplicate Tweets that you haven't created Variations for, they will automatically be published as Retweets instead (Twitter's official recommendation). You can easily identify any duplicate Tweets in your Queue and edit them to create Variations.
Why should I categorise my posts?
By separating your content into Categories (e.g, Monday Motivation, My Blog Articles, Curated Blog Articles, Throwback Thursdays, Tutorials/How-Tos), you can pre-set the ratio and timings of different content types you publish, and you'll never need to think about manually balancing it out yourself. This ensures you're publishing a good variety of content at different times. Using the Posting Plan, you can visually balance your schedule of content. All that's left is to add posts to each Category in your content library.
Will SmarterQueue know when's the best time to post?
There are so many random variables involved in social media publishing, that it's impossible to predict your 'best times to post', especially with ever-changing algorithm updates and competitor posts. Any tool that tells you otherwise is exaggerating the truth. We can offer you a visual heatmap of your past posts so you can see which times get the most engagement, so you can create your Posting Plan accordingly.
Plans2 Answers
Is there a limit to how much content I can have queued?
We offer different levels of queued posts starting from 500 for a Solo plan, all the way up to unlimited, so you only pay for what you need. You can increase your limit with affordable add-ons.
I'm a business that would like to offer this to all my branches/locations. Can I connect up all my accounts?
Yes! We have worked with business like yours. Please get in touch to have a chat.
Analytics3 Answers
Can I get reports emailed to me?
Yes! We'll email you a weekly overview of your follower growth and engagement.
Can I see competitor analytics?
Yes! You can take a deep dive into your competitors' social strategies. Find out their best times to post, get fresh content ideas, discover their most successful hashtags, and which mentions get them the most engagement.
What about link tracking?
It's all taken care of. We'll automatically add customisable UTM parameters to your links, letting you track which website visitors came from which social posts. And your links will automatically be shortened, with click-tracking, if you connect a Bitly account.
Can't find the answer to your question?
Contact Us
Save a whole working day
each week
from just
$24.99/month
Your trial includes a FREE onboarding call to help you get set up for success